Water Damage Restoration
Water Damage Restoration
Water damage can be extremely damaging to both commercial and residential properties. In addition, there are several risks associated with water damage. Water can not only damage your property but also put your health at risk. In the aftermath of a recent water damage-related incident, these risks might go undetected, lurking behind the scene until a bigger issue emerges. That makes water damage all the more dangerous, especially when it occurs without indication. All of this means fast action is required after any type of water damage happens. The right actions can prevent further problems, protect your wellbeing, and save you time and money. Austin Bio Clean can help with comprehensive water damage restoration services. With a service call, we can locate the problems, fix issues, then clean, sanitize, and dry out your property fast.If your commercial or residential property has recently sustained damage from water damage, we can help at Austin Bio Clean. Our specialists put true cleanliness at the forefront of what we do, which is why it's in our name! When we visit your property, we will clean, sanitize, and dry out your space. With our comprehensive step-by-step method, we make sure we don't overlook any issues that could lead to future damage or pose a risk to your wellbeing. For example, water damage can often lead to unwanted mold growth or mildew. We make sure to tackle the root of the problem and remove mold so your air is safe to breathe again.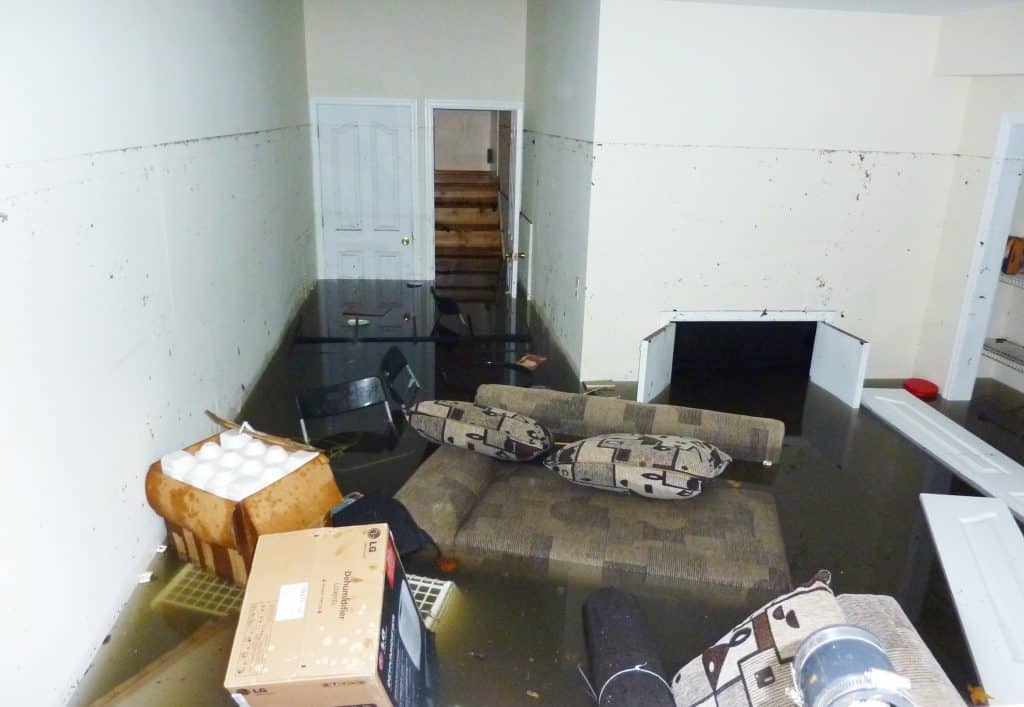 Water Damage Crash Course
Understanding the cause of water damage is one of the most important steps to taking the right actions. Water damage can lead to many other major concerns for your property, including structural damage. Structural damage can seem minor at first, like a few rotting floorboards or some peeling wallpaper. However, the problem usually worsens over time if untreated.
Second, water damage can lead to numerous red flags concerning your health and safety. Harmful hazardous particles could be lurking in the water that damage your property. These are known as microbial contaminants, and Austin Bio Clean is an expert when it comes to biohazardous contamination of any kind.
The health risks associated with these contaminants can range from minor to severe to deadly. You might experience breathing problems from ingesting these particles. Plus, coming into contact with mold spores can lead to lung problems, heart palpitations, dizziness, headache, or even death. Since mold spreads fast, it's even more essential to tackle water damage before it can cause a mold problem. Finally, water and electrical systems never mix. That means in the aftermath of recent water damage, compromised electrical wiring systems could pose a risk of electrocution.
Categorizing Water Damage
You can categorize types of water damage in many different ways. Some of the most prevalent types of water damage include burst pipes, appliance leaks, roof leaks, pipe leaks, sewage backups, basement flooding, and faulty plumbing installation. However, your initial case will require a detailed inspection to determine the cause and severity of the problem. Each case is unique and in some instances, multiple factors are at play in causing significant water damage. Luckily, Austin Bio Clean can tackle any category of water damage fast!
Water Damage Restoration Step – By – Step
At Austin Bio Clean, we take great pride in our comprehensive water damage restoration process. Since we have streamlined our process, we can ensure the best quality of service in the quickest amount of time for the best price.
Step 1: Initial Inspection
After you give us a call, we will set up a time to come and inspect the damage to your property. In this visit, we'll take pictures, investigate the affected areas, and ask you questions to determine the cause of damage. Then we will create the right course of action based on the extent of the damage and the related issues. We won't leave anything out, and we'll always be transparent with you so you can make the most informed choices regarding your restoration process.
Next, we will extract excess water that might have accumulated in the affected regions of your property. We have specialized equipment that makes this step go faster than other companies and discourages the spread of harmful particles.
Step 3: Drying The Affected Regions
Of course, removing excess water is not enough to truly eliminate the problem. You also need a comprehensive drying technique to ensure the area is completely dry. During this drying-out step, we remove any remaining moisture using industrial dryers, fans, and dehumidifiers.
Step 4: Cleaning and Sanitization
Next, we will begin cleaning your property. This also means we remove any water contamination with detailed sanitization protocols. Sanitization will ensure the health and safety of your entire household or place of business. At Austin Bio-Clean, we take biohazardous cleaning and sanitization very seriously. After all, we have the term Bio in our name for a reason! You can count on us to kill over 99.9% of dangerous bacteria that might have entered your property during water damage.
Step 5: Restoration and Mitigation Efforts
Finally, we work with you to restore your home after damage. Whether you have sustained minimal or significant damage, we can help. We begin with the most severe damage and work from there to replace drywall, flooring, and even personal belongings with contents restoration when possible.
Mitigation efforts can help repair, replace, and remediate future issues. Before we leave, we also conduct a final inspection. During this inspection, we ensure everything has been handled and that you are happy with your service. At Austin Bio Clean, taking care of our customers' needs is what drives us to restore properties after water damage every day.
The Austin Bio Clean Difference
Austin Bio Clean puts customer service at the heart of what we do. You always speak with a real person when you call us. We also maintain high levels of transparency with you throughout your entire restoration process. That is the Austin Bio Clean difference.
IF YOU ARE READY TO GET STARTED RESTORING YOUR HOME OR PLACE OF BUSINESS AFTER RECENT WATER DAMAGE, GIVE US A CALL TODAY BY VISITING OUR WEBSITE TO EXPLORE ALL OF OUR SERVICES IN DEPTH.
One of our friendly representatives would be glad to take your call and help you get started with our comprehensive process.
Call Us (512) 772 3733
24/7 service